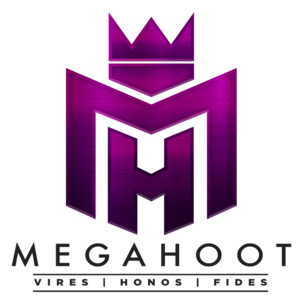 MEGAHOOT
Customized Solutions for Global Business
Blockchain Technology  ⊕  Smart Technologies  ⊕  Private Collaboration Platforms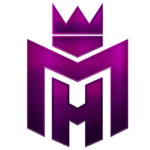 Megahoot was launched in 2011 as an alternative social media platform, it shut its doors in 2014 and the assets were purchased in 2016 by FGA where it was repositioned to create various technology solutions for global enterprises.
Megahoot is a technology company that is focused on highly secure private collaboration platforms for business and personal use, blockchain technology for global business and smart technologies for homes, buildings and smart cities
Products introduced in 2018 include the Megahoot Vault which consist of both a peer to peer cryptocurrency exchange which allows for various altcoins to be traded amongst peers and the Megahoot Vault Crypto Index which displays useful information for public consumption..
With the use of blockchain technology Megahoot will be venturing into various industries from smart homes to health care and more utilizing its customized blockchain technology solutions that will allow global enterprises to have dedicated blockchain networks for their businesses for everything from accounting, logistics, supply chain management, security, education and much more.
CUSTOMIZED SOLUTIONS FOR GLOBAL BUSINESS
CORPORATE ◊ PERSONAL ◊ GOVERNMENT ◊ CELEBRITY
Security and privacy are key and the use of ephemeral text, document, photo sharing and emails is becoming more important than ever for corporations, high level individuals, governments, celebrities and more. This will undoubtedly be the norm and MegaHoot offers customized enterprise networks and in summer of 2018 Megahoot will launch a general, advertising free private and secure communications platform for everyone to use globally.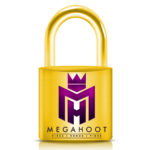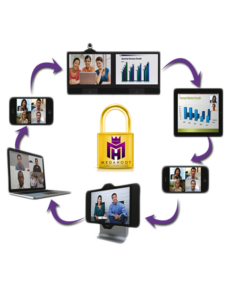 SECURE CONFERENCE ROOMS
Whether its business or personal, timed conference rooms can be created for your internal meeting, allowing for video and file collaboration.
ENCRYPTED VIDEO AND VOICE CALLS
Easily connect with your staff, board, team or personal group via a secure and private channel. There is no concern with who is listening in.
EPHEMERAL TEXT MESSAGING
Text, Send Photos and Videos securely with end to end encryption. You set the time which the communication expires, MegaHoot does not keep any backup of any messages ever, this ensures our members security on MegaHoot.