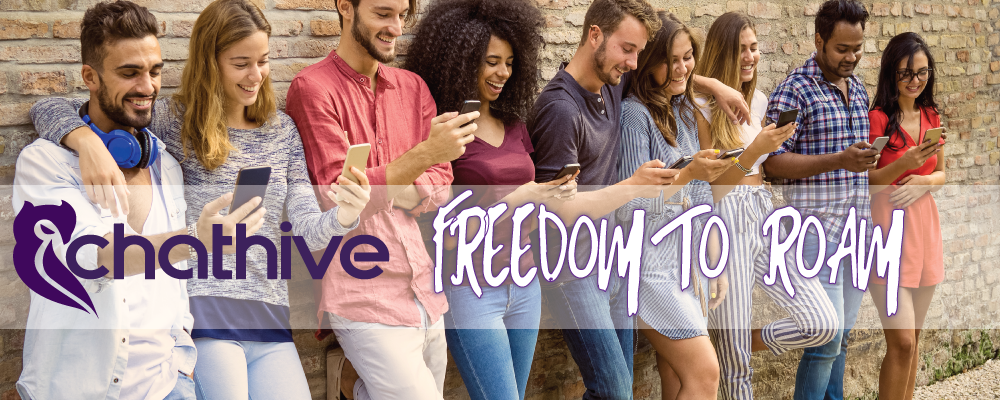 ChatHive
Freedom to Roam
Enhanced End to End Blockchain Enabled Encryption to keep your communications private and secure

MegaHoot Technologies stands behind the standard that communication on a peer to peer basis should be private and secure.
The development of ChatHive was born from that standard and is FREE to use, the blockchain enabled encryption allows for MegaHoot Members to enjoy the peace of mind that no one has access to reading or listening to their private communication at any given time.
Members can easily connect with their friends, staff, board or team on a peer to peer basis via a secure and private web, desktop and mobile application. With end to end encryption and other proprietary security measures there is no concern with who is listening in on your private communication.
With the inclusion of ephemeral text messaging, your messages can have a timed expiration if needed. ChatHive will also allow members to use the mobile application to join a VeroHive meeting when invited, whatever the Channel may be, they will not be able to host a VeroHive meeting via ChatHive but they will definitely be able to join a meeting,  they will also be able to have peer to peer video and audio calls from their mobile device or desktop computer.

ChatHive will also have the HootDex Wallet integrated into the system so that MegaHoot Members will have the ability to easily transfer their digital assets on a peer to peer basis right in ChatHive.
Other features include file sharing, a peer to peer email system, Soapbox integration and much more in development.