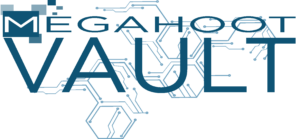 CRYPTOCURRENCY INDEX ⊕ DIGITAL VAULT ⊕ DIGITAL SAFETY DEPOSIT BOX
What is the Megahoot Vault?
The Megahoot Vault is a dual purpose platform that is continually evolving. One part of the network was specifically design for the Megahoot Vault Crypto Index, this is a listing of various cryotcurrencies displaying the market cap, pricing, volume, circulating supply and other useful information. The second part of the network was specifically designed for the Megahoot Vault Peer to Peer Cryptocurrency Exchange, this is a platform where vault holders can hold, exchange and transact business effectively, efficiently, securely and cost effectively.
The Megahoot Vault has been developed with additional security features and the ability to securely hold and exchange Pecu Novus and Megahoot coins, while various other altcoins are will begin onboarding in order to take full advantage of the proprietary features that the Megahoot Vault offers.
The vault will have the ability to hold digital documents such as real estate or other transactional agreements securely in the Safety Deposit Box. Transactions utilizing Pecu Novus coins will register the existence of a digital document for transparency reasons but those digital document will only be viewable by the parties involved in the transaction.There are many other features that are in development that will be released in 2021.
For more information go to www.megahootvault.com or to access the vault go to www.megahootvault.org