THE MVAULT
DIGITAL ASSET INDEX ⊕ DIGITAL VAULT ⊕ DIGITAL SAFETY DEPOSIT BOX
The MegaHoot Vault "MVault" is a multi-purpose platform where the continued development is increasing the utility of the platform within the MegaHoot ecosystem. The system features end to end encryption with proprietary security protocols in place to project members. This continuous evolution is allowing for the MVault to be much more than a safety deposit box for cryptocurrency but also a repository for various types of digital assets ranging from digital documents to non-fungible tokens and more to come. The MVault will be integrated in some form across the entire MegaHoot ecosystem.
MVAULT DIGITAL SAFEKEEPING BOX
The MVault's digital safekeeping box feature is a form of cold storage for digital assets that are built on the Pecu Novus Blockchain Network, this can range from holding and project tokens to non-fungible tokens which represent anything from artwork, real estate, physical assets to decentralized autonomous organizations.
The digital safekeeping box also houses digital documents, such as agreements or other, that have been attached to a transaction on the Pecu Novus Blockchain or directly added to DocuMega.
SMART CONTRACTS
Another key feature of the MVault is the integration of smart contracts for transactions on the Pecu Novus Blockchain Network, this is a layer-2 system that works seamlessly on the blockchain. It allows both novice and advanced users to create simple or complex smart contracts using Typescript and not a complicated programming language. This will promote inclusion across a greater range globally.
MVAULT ESCROW SYSTEM
In promoting inclusion and fee reduction for smart contracts, the MVault features a simple contract that allows for coin or token holders to easily place their digital assets in escrow for a transaction with a date release. The Escrow System has been a staple of the MVault since 2017 and has evolved in 2022 to include escrow ability for coins, holding tokens, wrapped tokens, project tokens and non-fungible tokens that are built on the Pecu Novus Blockchain Network.
HOOTDEX
The development of a decentralized digital asset swapping system with end to end encryption and proprietary security protocols embedded was important to integrate into the MVault, this came to life in April 2023 after almost a year of ground up development to insure the utmost security and functionalit. The system is called HOOTDEX and it consist of liquidity pools that allow for automated market maker systems to exist for any project token built on the Pecu Novus Blockchain Network. Tokens can range from holding tokens, project tokens, decentralized autonomous organization tokens to wrapped tokens to promote interoperability across widely used blockchain networks such as Bitcoin and Ethereum.
A key feature of HootDex is the vetting process, all project tokens are vetted to promote transparency on the project, its creators and its purpose to the public. It features details on the project along with who the members of the project are as well as their growth path.
The integration of project token details into MegaHoot Soapbox's Private Clubs for each vetted project brings a new light of transparency and community building. All projects once vetted are verified with the proper designation on Soapbox, ChatHive and across the MegaHoot Ecosystem for transparency.
One big feature is called "DEAL ROOM" and this is where projects can host video meetings via

VeroHive

and share their digital documents from their MVault which keeps track of all document shares as well as all DEAL ROOM meetings.

The XMG Fintech payment portal XMG Coin is also integrated into the MegaHoot Vault so that MegaHoot members can easily see their holdings, transactions and perform transactions directly from the MegaHoot Vault if they choose to.
The XMG Fintech Digital Payment Portal is a layer-1 blockchain network, it is part of MegaHoot's financial technology systems, as is the MegaHoot Vault. The XMG Payment Portal is a digital asset payment gateway that was specifically created for the MegaHoot ecosystem but with the ability to scale to incorporate other digital assets and be used on a variety of different platforms if deemed suitable for the growth of the company. The HootDex Decentralized Digital Asset Swapping System is an example of the platforms that the XMG Payment Portal will be integrating into.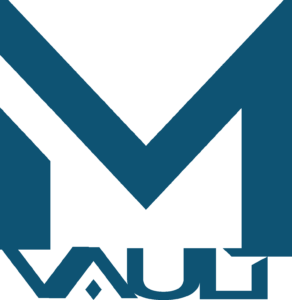 The MegaHoot Vault "MVault" brings forth transparency, security, privacy and immutability, and the ability to show that a digital asset is truly owned by a MegaHoot member is a way that we protect the MegaHoot community against fraud.
A key feature is the proprietary escrow system, it allows a member to place a digital asset into escrow if they are transferring it to another party and have a need to set a release date of the digital asset until payment is received or for a host of other reasons. This is extremely useful if a transaction is taking place such as a digital document transfer, non-fungible token that represents a hard or digital asset happening and more.
So if a MegaHoot member is selling a non-fungible token they have the ability to place that token in escrow until the payment is received and the buyers have the same option. Members have the option to either solely use the MegaHoot Vault as a means to transfer digital assets on a peer to peer basis or use it as a tool to conduct end to end transactions using the XMG or Pecu Coins utilizing the XMG Fintech Digital Payment Portal.
All MegaHoot Members enjoy the peace of mind that their digital assets are safe, secure and protected against fraud.
For the MegaHoot Vault Crypto Index go to www.megahootvault.com or to access the MegaHoot Vault please go to www.megahootvault.org