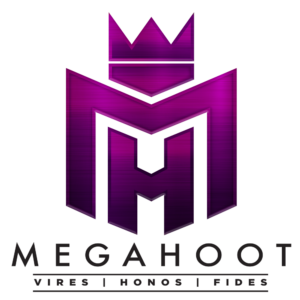 Customized Enterprise Solutions for Global Business
Providing Customized Software Development for All Industries, from the Simple to the Complex
Customized Enterprise Platform Development
Global business is something that is continuous where security, efficiency, transparency and cost effectiveness are always at the forefront. MegaHoot Technologies has to ability to offer customized enterprise level software development solutions and our team works closely with clients in all industries to provide them with customized platforms specifically designed for their needs in a cost effective and secure manner.
For instance a manufacturing company may be using broadly used and separate software platforms to run their facilities, handle their accounting, human resources and customer relations. MegaHoot has to be ability to run an analysis of the operations and bring forward the most efficient and cost effective solution that would allow that company to have a proprietary system to keep them running smoothly and in control of their systems.
Development can incorporate artificial intelligence and machine learning into the customized system which will allow for increased efficiency over time. Increased efficiency leads to increased margins and increased growth, its as simple as that, the investment in a proprietary system is an investment that pays off year after year.
Security is always at the forefront with not only our own platforms but also for customized enterprise level platforms that are developed for clients worldwide. After careful analysis of their business operations we bring forward solutions that not only work best for the company but also incorporate a high level of encryption in these systems to keep things safe and sound.
From systems to handle equipment technology, employee communication and attendance, human resources, accounting all the way to parameter security for the facility itself. MegaHoot can deliver these custom solutions that can give any company an edge in their industry.
Robotic Process Automation
Robotic Process Automation or "RPA" is changing the face of business. RPA is completely overhauling the way we process, monitor remote infrastructure and perform backend tasks and functions. It's changing entire industries across healthcare, telecoms, energy and utilities, manufacturing, banking, insurance and retail. It's also helping companies in these industries to reduce costs by up to 65%. It's expected that by the year 2024, the RPA technology market size will be well over $5 billion.
MegaHoot can be a part of your keys to success and cost reduction through technology.
Artificial Intelligence / Machine Learning
MegaHoot is always on top of the latest technology and uses our expertise for the benefit of our clients to leverage the true potential of various emerging platforms such as Tensorflow, Amazon Sagemaker, ApacheMXNet, Microsoft Cognitive Kit  and many others. From machine learning to deep learning, along with our development partners we can create cutting-edge A.I. systems that would greatly reduce human interactive, which results in cost savings and increased margins.
Blockchain Technology
MegaHoot Technologies has been a very big advocate of blockchain technology for many years and its various uses across all industries, from providing immutable and trackable records of all transactions to enhancing encryption protocols. MegaHoot leverages our experience in this arena to help clients reinvent the way their transactions and data are secured and verified. We help them to develop greater efficiency along with audit trails in all areas of their business which ultimately leads to cost savings and increase margins. This can be easily seen across the MegaHoot Ecosystem itself.
Virtual and Augmented Reality
The Virtual and Augmented Reality has been closer to broad adoption every day, companies like Meta Platforms, formerly Facebook, have made a strong case for this by spending over $10 billion in development of their metaverse ecosystem. This will be a market that can tip over $500 billion by 2024 and those companies integrated it into their system today will greatly benefit.
Along with our partners we are able to build AR/VR environments and frameworks that are scalable, cost effective and it gets done in a timely manner. Integrating and leveraging leading AR/VR platforms such as Unity, ARCore, ARKit, Vuforia and Wikitude for development allows MegaHoot to design and deploy state of the art AR/VR systems for clients.
Connect with MegaHoot
MegaHoot collaborates with companies globally to customize enterprise level platforms that are unique in nature and provide cutting-edge technology to ensure the most comprehensive end product is created and is scalable for future growth. So feel free to connect with us and make MegaHoot one of the keys to your success.