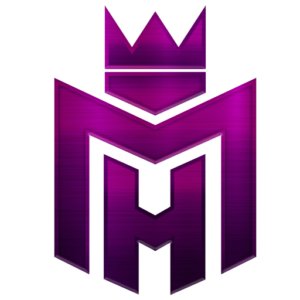 ABOUT MEGAHOOT TECHNOLOGIES

Blockchain Technology  ⊕  Artificial Intelligence  ⊕  Facial Recognition  ⊕  Machine Learning  ⊕  Internet of Things  ⊕  End to End Encryption  ⊕  Ecommerce Platforms  ⊕  Digital Assets  ⊕  Private Collaboration Platforms
Integrated Solutions for Global Business
MegaHoot Technologies is an innovative and diverse American software and technology company that is building a global ecosystem that will incorporate comprehensive tools for business that include Artificial Intelligence (Facial Recognition, Computer Vision, Biometric), Machine Learning, Secure Collaboration Technology, Advanced Blockchain Technology, eCommerce and Gaming platforms, as well as other disruptive technological innovations. MegaHoot's core focus is on developing such disruptive technology in these arenas in order to provide cost effective and advanced solutions for global enterprise, municipalities and individual use via a SaaS (Software as a Service)  model.
MegaHoot Technologies is at the forefront of next generation Artificial Intelligence, Advanced Blockchain and Secure Collaboration Platforms. Through its research and development as well as direct investments, MegaHoot will be able to develop, integrate and deploy various SaaS platforms in the area of Artificial Intelligence, Video Collaboration, Advanced Blockchain Technology, Smart Technology and Facial Recognition/Detection products, systems and services seamlessly.
MegaHoot is poised for substantial growth in a dynamic environment that is not only growing tremendously but is just at the beginning stages of what is the forefront of tomorrow. MegaHoot has differentiated itself in various areas which will allow it to continue to innovate and develop solutions for existing and future problems in a number of industries globally.
Proprietary platforms introduced to date include:
The MegaHoot Vault which is a peer to peer digital vault that was designed to hold digital assets securely, which include cryptocurrency and digital documents.
DocuMega, a digital document management system and e-signature platform that incorporates advanced blockchain technology for efficiency, security and traceability.
Soapbox, a blockchain enabled Club Community platform where content creators such as celebrities, athletes, creatives, business owners & organizations can build a membership based virtual business with various monetization options and social media marketing ability.
VeroHive, a video and audio conferencing platform with live streaming and chatting capabilities. VeroHive Independent Channels developed to date are VeroHive Main, VeroHive Town Hall, VeroHive Deal Room and the VeroHive Boardroom.
ZecureHive an artificial intelligence platform that works with IP cameras for facial detection, recognition, mask detection, weapons detection, social distancing and much more.
MegaHoot Technologies will be adding additional platforms to the ecosystem as they are developed. Our Premium and Enterprise Members will have access to these additional platforms as they are rolled out.