ABOUT MEGAHOOT TECHNOLOGIES



Blockchain Technology  ⊕  Artificial Intelligence  ⊕  Facial Recognition  ⊕  Machine Learning  ⊕  Internet of Things  ⊕  End to End Encryption  ⊕  Ecommerce Platforms  ⊕  Digital Assets  ⊕  Private Collaboration Platforms
Integrated Solutions
for Global Business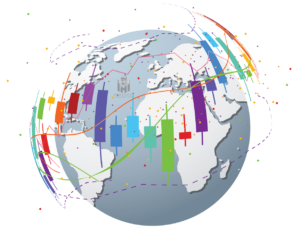 MegaHoot Technologies is an innovative and diverse American software and technology company, that at our core, we envision a global ecosystem designed to offer an array of cutting-edge tools for businesses and individuals. These encompass a spectrum of technologies, including Artificial Intelligence (AI) with capabilities like Facial Recognition, Computer Vision, and Biometrics, Machine Learning, Secure Collaboration Technology, Advanced Blockchain Technology, eCommerce, and Gaming platforms, among other disruptive innovations.
The overarching goal is to deliver cost-effective and advanced solutions tailored for enterprises, municipalities, and individuals through a Software as a Service (SaaS) model. The integration of blockchain technology and artificial intelligence is one of our core focuses in all the platforms that we develop.
What really sets us apart is our proactive stance in shaping the future of technology. We are positioned at the forefront of next-generation AI, Advanced Blockchain, and Secure Collaboration Platforms, we are dedicated to continuous research, development, and strategic investments. This approach enables our team to seamlessly develop, integrate, and deploy SaaS platforms in crucial domains like Artificial Intelligence, Video Collaboration, Advanced Blockchain Technology, Smart Technology, and Facial Recognition/Detection products.
In doing so, we empower industries and individuals to stay ahead in an ever-evolving digital landscape. As technology continues its rapid evolution, we believe that we remain uniquely poised for substantial growth. In an environment characterized by tremendous expansion, our differentiation and innovation set us apart from the pack.
We have an ongoing commitment to developing solutions for existing and emerging challenges across diverse industries which positions us as a key player at the forefront of tomorrow's technological landscape.
MegaHoot Technologies will be including additional platforms to the ecosystem as they are developed. Our Premium and Enterprise Members will have access to these additional platforms as they are rolled out.