The dawn of the Internet of Things (IoT) is a transformative force that transcends boundaries, and MegaHoot is committed to ensuring that it benefits everyone. Municipalities worldwide are increasingly embracing the concept of smart cities, recognizing that this evolution is not merely an option but an inevitability. Much like the progression of television, cars, and VCRs over time, the proliferation of smart city initiatives is not a question of "if" but rather "when" they will arrive in your city.
However, as the smart city landscape continues to expand, so do the very real digital threats that can compromise its security. With the rising adoption of smart homes and buildings, the need for robust cybersecurity measures becomes paramount. MegaHoot, in collaboration with its partners, is poised to lead the charge in developing cutting-edge technologies that safeguard smart homes and buildings from digital threats, inside and out.
The security standards employed across the MegaHoot ecosystem are of the highest caliber, surpassing even the stringent protocols employed by organizations like the NSA. As technology advances, so does our commitment to evolving security measures to combat cyber threats effectively. Our partners incorporate Power over Ethernet (PoE) and other innovative technologies into the equation, introducing a cost-saving element for homeowners, building owners, and developers.
We envision a future where the benefits of smart technology are accessible and affordable to all, not just a select few. By continuously adding value and affordability to what we offer, our goal is to empower developers, homeowners, and building owners to seamlessly integrate affordable smart technology into both new and existing structures. In doing so, we are paving the way for a future where smart city initiatives can thrive globally, benefitting entire communities and enhancing the quality of urban living.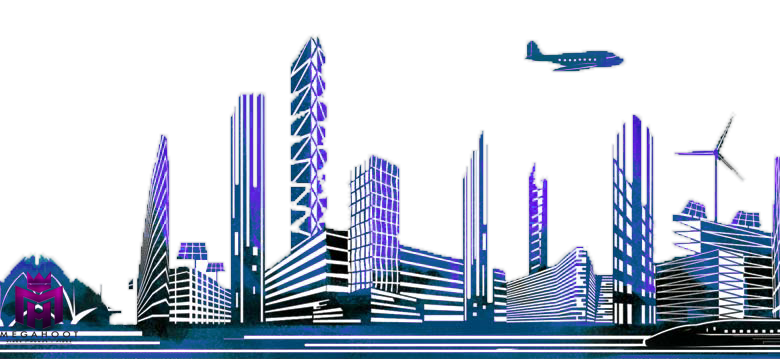 A smart city represents a visionary approach to urban development, integrating Information and Communication Technology (ICT) and the Internet of Things (IoT) in a secure manner to efficiently manage a city's assets. These assets encompass a wide spectrum of critical components, from local government information systems and educational institutions to transportation networks, healthcare facilities, energy infrastructure, water supply systems, waste management, law enforcement, and other essential community services. The primary goal of a smart city is to leverage urban informatics and technology to enhance the efficiency of these services, ultimately leading to an improved quality of life for its residents.
The use of ICT allows city officials to establish direct communication channels with both the community and the city's infrastructure, enabling real-time monitoring and decision-making. Through sensors integrated into urban environments and devices, data is collected from citizens and various systems, undergoes processing and analysis, and forms the foundation for informed decision-making. This wealth of information and knowledge plays a pivotal role in addressing inefficiencies and optimizing resource utilization within the city.
Smart city applications are meticulously crafted to manage the dynamic flows of an urban environment, facilitating real-time responses to emerging challenges. Unlike cities with traditional "transactional" relationships with their citizens, a smart city is equipped to adapt swiftly and effectively to evolving circumstances. The term "smart city" itself remains multifaceted, open to interpretation, and encompassing a wide array of possibilities.
The emergence of smart cities is fueled by substantial technological, economic, and environmental shifts, including climate change, economic restructuring, the digital transformation of retail and entertainment, aging populations, rapid urbanization, and fiscal pressures on public finances. Recognizing the importance of smart urban growth, the European Union (EU) has consistently worked on strategies to achieve this goal within its metropolitan regions. The EU has established numerous programs under the "Europe's Digital Agenda," emphasizing the strengthening of innovation and investment in ICT services to enhance public services and overall quality of life. Experts estimate that the global market for smart urban services will reach a staggering $500 billion annually by 2025. Smart city technologies and initiatives have already been successfully implemented in various global cities, illustrating their potential to drive sustainable urban development.
Partnering with MegaHoot Technologies opens the door to transforming your smart city vision into reality. We offer real-time, customized, secure, efficient, and cost-effective solutions that empower cities to harness the benefits of smart technologies while addressing the unique challenges of urbanization and resource management.