Integrated Solutions for Global Business
Blockchain Technology  ⊕  Artificial Intelligence  ⊕  Facial Recognition  ⊕  Machine Learning  ⊕  Internet of Things  ⊕  End to End Encryption  ⊕  Ecommerce Platforms  ⊕  Digital Assets  ⊕  Document Management  ⊕  Private Collaboration Platforms
MegaHoot Technologies is a diverse American software and technology company focused on developing integrated systems that leverage its proprietary technology to provide highly secure collaboration applications for work and for life.
MegaHoot Technologies incorporates its proprietary advanced blockchain technology along side proprietary encryption protocols across the entire robust ecosystem so that users can build and manage their digital assets and communication with confidence.
An Ecosystem
that is evolving
and growing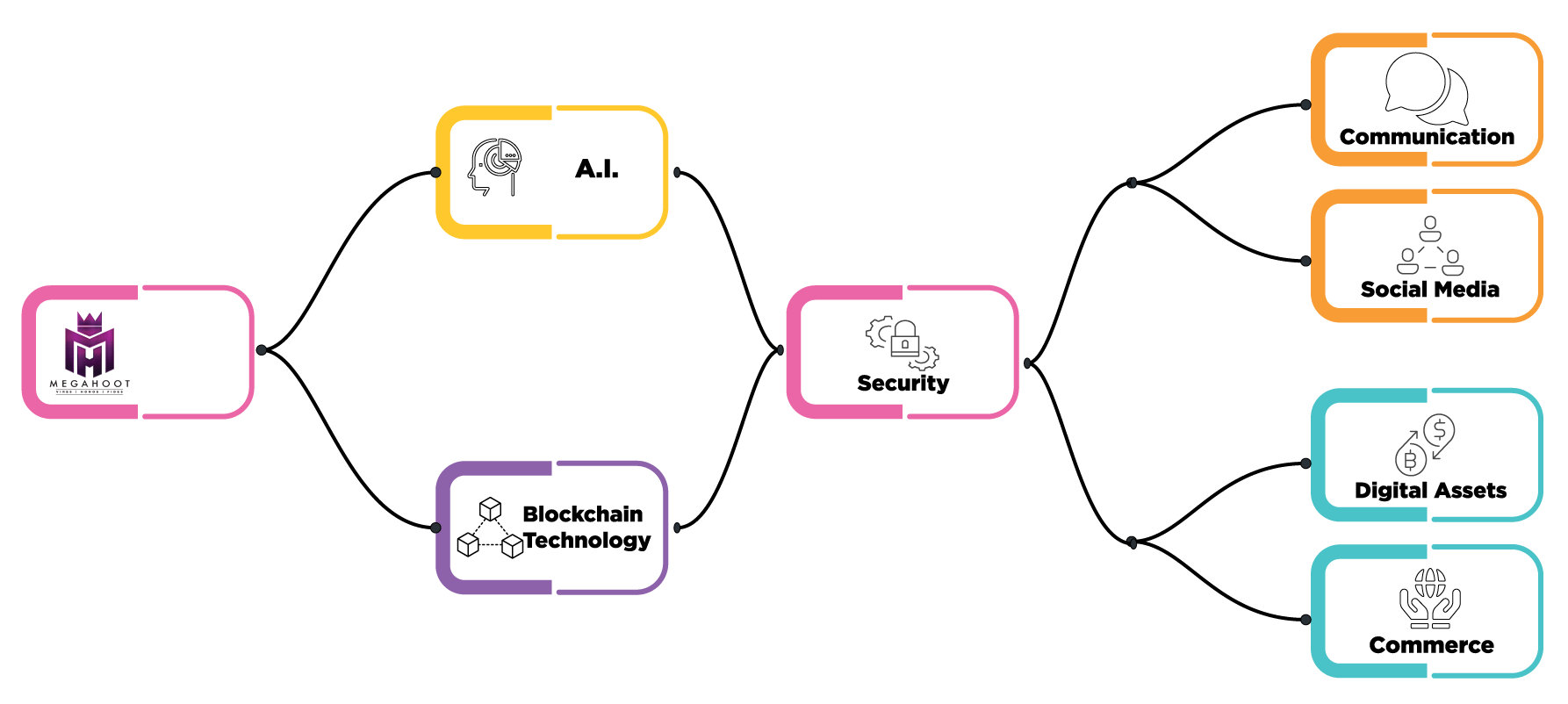 From real estate agreements, non-disclosure agreements to purchase and sales agreements and event registrations, document sharing, document storage and integration into a robust ecosystem , DocuMega is enhancing its platform so that users can not only digitally execute documents but also have to the ability to generate forms, manage their files and act in a timely fashion.
DocuMega offers privacy, security and puts the control back in the hands of the document owners. There are cost effective solutions for every level of business as well as free tools for individuals and small business.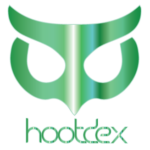 HootDex is a layer-2 decentralized digital asset peer to peer swapping system that is built on the backbone of the Pecu Novus Blockchain Network and an extension of the MVault. It features It allows members to have self custody of their digital assets, swap PECU coins, holding tokens, project tokens and wrapped tokens created on the Pecu Novus Network on a peer to peer basis. Wrapped tokens allow interoperability with other layer-one systems such as Bitcoin and Ethereum with other prominent layer-one blockchain networks being added in the near future.  The inclusion of the Decentralized MegaHoot Identity Platform will allow members to adhere to KYC and AML laws.

Fortis Auction Blockmarket is a blockchain enabled marketplace platform that is part of the MegaHoot Ecosystem. The platform was built to be scalable so that it can continue to expand beyond digital assets and cross over into physical assets such as consumer products, larger scale items and even cross over into real estate and bulk physical commodities such as agri-products or building materials.
Fortis Auction Blockmarket currently has a built in Auction System for non-fungible tokens "NFTs" but it is also scalable to include other digital items and eventually physical items such as larger digital auctions platforms handle currently.
The platform has been integrated into MegaHoot Soapbox in order to allow members to continue to monetize their business and brands as well as expand their businesses globally all in one place.
Fortis Auction Blockmarket uses the XMG Digital Payment Portal as an alternative to consumers using a credit card for transactions to avoid fraud, the utilization of XMG allows Fortis Auction Blockmarket to severely minimize loses to consumers and vendors on the platform. The option for a consumer to use a credit card is offered as well.

VeroHive is changing how education and office environments work though the use of proprietary collaboration and learning platforms. These platforms utilize proprietary advanced blockchain technology for enhanced end to end encryption. This allows an employee or student to connect with teachers and customers, communicate, learn and be productive form the office, classroom or remotely in the securest fashion possible.
The world has changed faster than we anticipated due to the pandemic of 2020. It has shown educational systems and businesses globally that a combination of in person and telecommuting/tele-education is cost effective and efficient as long as its private and highly secure.
This awareness has raised an increased need for end-to-end secured collaboration and learning platforms. VeroHive is filling that need in the securest and most cost effective manner possible.


Megahoot ChatHive is basically a decentralized and blockchain enabled super app that revolves around a peer to peer chat messaging system. Some features include Peer to Peer Chats, Peer to Peer Voice and Video Calls, Blockchain enabled encryption, Ephemeral messaging aka "BURN", both timed and after reading, Mini-Program integration from various platforms, Encrypted Peer to Peer Email, Soapbox messaging integration, Group chats, Event scheduling, Voting Polls, HootDex Decentralized Digital Asset Swapping integration and many other features to be added in the future.
MegaHoot Soapbox is a Club Community where Content Creators such as Celebrities, Artist, Creatives, Athletes, Business Owners & Entertainers Partner with MegaHoot, become a Soapbox Club Owner and build their virtual membership based business with social media marketing ability. They can monetize their Private Clubs in several ways and enhance their Brands with No Startup Cost.

ZecureHive is the Artificial Intelligence division of Megahoot Technologies and has a focus on Machine Learning, Neural Networks, AR/VR, Facial and Weapons Detection/Recognition as well as integration into blockchain technology for security protocols. The platforms that are being developed by ZecureHive include:

ZecureHive Social Distance Monitor,  ZecureHive Buildings Monitor, ZecureHive Industrial Monitor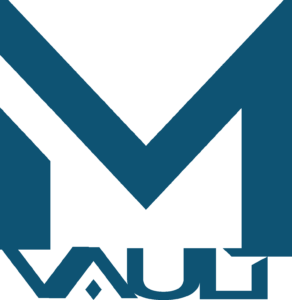 The MegaHoot Vault is an end to end encrypted network that was specifically designed for secure digital asset storage with a digital safety deposit box. The Vault allows for members to securely store their digital assets such as coins, tokens, nft's and digital documents in their safety deposit box (cold storage) and access them as needed.