Business Tools to Connect and  Collaborate
Blockchain Technology  ⊕  Smart Technologies  ⊕  Artificial Intelligence  ⊕  Machine Learning  ⊕  Internet of Things  ⊕  Cybersecurity  ⊕  Ecommerce Platforms  ⊕  Digital Assets  ⊕  Private Collaboration Platforms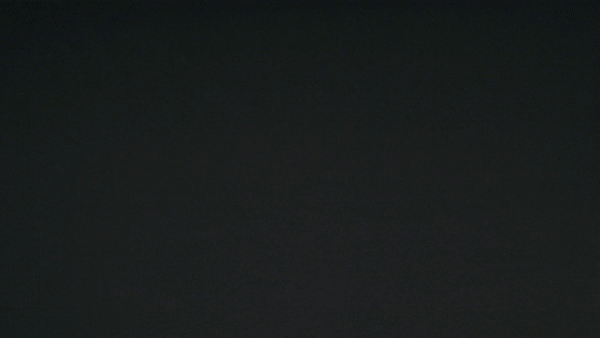 Megahoot is an innovative and diverse American software and technology company that has a primary focus on proprietary advanced Blockchain Technology, Artificial Intelligence and Machine Learning platforms that cross over into Smart Technologies, the Internet of Things and Cybersecurity. The company is building a global ecosystem that will incorporate eCommerce, Gaming, Collaboration platforms, Facial Recognition and Biometric platforms as well as other disruptive innovations in the Artificial Intelligence and Machine Learning arena.
Megahoot's proprietary advanced blockchain enabled encryption technology, allows for the development of highly secure private collaboration platforms for enterprise and individual use as well as systems and platforms for global enterprise, smart technologies for homes, buildings and smart cities.
The Megahoot ecosystem will allow for its members to seamlessly transition from one platform to another in a secure fashion. It will allow for its members to communicate, conduct business and connect on a peer to peer basis globally.
The ecosystem has its own dedicated digital asset called the "XMG Coin" , this coin is the only form of digital currency within the ecosystem. This coin will only be accessible via the Megahoot Vault or the XMG Digital Wallet, it cannot be purchased,.traded or otherwise exchanged on any other platform. This protects the stability and effectiveness of the XMG Coin, the utility will only continue to scale as the ecosystem grows.
Megahoot's experienced team of blockchain technology, artificial intelligence, machine learning, mobile application and ecommerce developers gives Megahoot the unique ability to not only grow its own ecosystem but also take on enterprise clients who desire to have a customized solution.
Proprietary platforms introduced to date include the Megahoot Vault which consist of both a peer to peer cryptocurrency exchange which allows for various altcoins to be traded amongst peers and the Megahoot Vault Crypto Index which displays useful information for public consumption.. DocuMega, a digital signature platform that will seamlessly integrate into the Megahoot Vault for secure document execution and storage. VEROHive, a video and audio conferencing platform with live streaming and chatting capabilities. ZECUREHive an artificial intelligence platform that works with IP cameras for facial detection, recognition, mask detection, weapons detection, social distancing and much more.
With the use of blockchain technology and artificial intelligence Megahoot will be venturing into various industries from smart homes to health care and more utilizing its customized blockchain technology solutions that will allow global enterprises to have dedicated blockchain networks for their businesses for everything from accounting, logistics, supply chain management, security, education and much more. The inroads into these industries allow Megahoot to not only add on to its ever growing ecosystem but also come up with solutions that will become an asset to the companies in these industries.
ENTERPRISE SOLUTIONS ♦ SMALL BUSINESS SOLUTIONS ♦ PERSONAL COMMUNICATION SOLUTIONS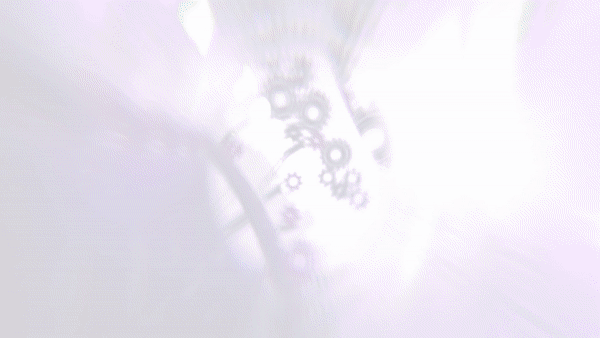 DocuMega, the Blockchain Enabled eSignature and Document Management Platform
From real estate agreements, non-disclosure agreements to purchase and sales agreements and event registrations, document sharing, document storage and integration into a robust ecosystem , DocuMega is enhancing its platform with a suite of applications so that users can not only digitally execute documents but also have to the ability to generate forms, manage their files and act in a timely fashion. In Business time is money and DocuMega is the platform that offers a secure and cost effective way to keep your business moving forward.
DocuMega has cost effective solutions for Enterprise, Small Business to Individuals from FREE to use to extremely cost effective document management solutions.
Learn more at documega.com

VEROHive: SECURE VIDEO & AUDIO CONFERENCING
VEROHive is changing how education and office environments work though the use of proprietary collaboration technology that can incorporate learning and training tools for remote and in person environments. This allows an employee, student or anyone to connect, communicate, learn and be productive from anywhere they have internet access.
The world has changed faster than we anticipated due to the pandemic of 2020 and VEROHive is bringing forward tehcnology that will make those changes easier to work with. VEROHive is developing various Channels for businesses and organizations that range from VEROHive Main which is for general meetings and recordings, VEROHive Town Hall which is for mass virtual gatherings and recordings up to 9 people on a rotation, VEROHive Deal Room which is where business can be discussed in the securest manner possible where no recording is allowed and void of prying eyes, VEROHive Boardroom and many more Channels in development.
Since VEROHive is a SaaS business model, many Channels offer web browser access so no software needs to be downloaded. For more complex systems like Town Hall, a desktop application is required. All Channels offered enhanced end to end encryption, a Reception Area for Attendees, in room Chats and file sharing, Screen Share and much more in development.
VEROHive SMALL BUSINESS SOLUTIONS is providing special programs for small businesses that range from totally free to extremely cost effective which would allow them to have the tools that they need to grow while knowing that VEROHive is putting their privacy and security at the forefront.
VEROHive ENTERPRISE SOLUTIONS brings forward the most comprehensive collaboration systems that can be customized for the company, providing them with the privacy, security and branding that they need while it being extremely cost effective for their company.

VEROHive LIVE STREAMING brings forward live streaming solutions for verified organizations, podcasters, politicians, event coordinators, celebrities, speakers, religious organizations and much more.
Learn more at verohive.com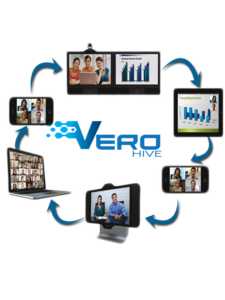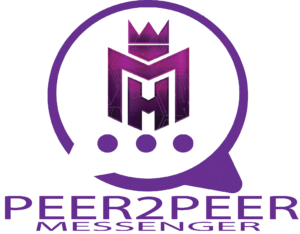 Megahoot Messenger: ENCRYPTED AND PRIVATE PEER2PEER VIDEO AND VOICE CALLS
Slated to be released in February 2021, You will be able to easily connect with your staff, board, team or personal group on a peer to peer basis via a secure and private web, desktop and mobile application called "Megahoot Messenger". With end to end encryption and other proprietary security measures there is no concern with who is listening in on your private communication. With the inclusion of ephemeral text messaging, your messages can have a timed expiration and since all communication is PRIVATE , Megahoot will NEVER see or keep that data nor keep a backup of that data as to ensure the privacy of our community. The Megahoot Messenger will also allow members to use the mobile application to join a VEROHive meeting when invited, whatever the Channel may be, they will not be able to host a VEROHive meeting via the Megahoot Messenger but they will be able to have in messenger conferences of up to 4 people, one on one "Facetime" type of video calls and much more.
Other features that will be added include stickers, emoticons, video filters and much more.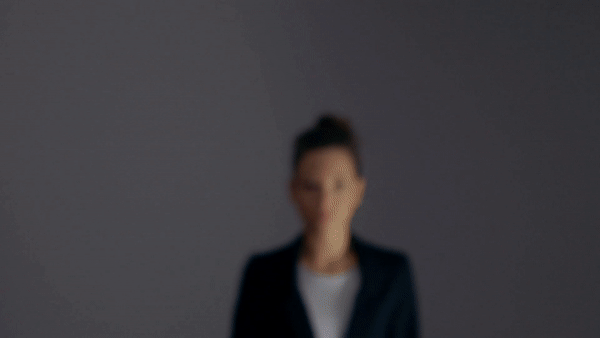 ZECUREHive: SOCIAL DISTANCE MONITOR
ZECUREHive SDM offers extremely cost effective solutions for everything from micro, small business through large enterprise to make it a little bit easier for them to keep in compliance with current and future social distancing guidelines. It helps to protect the end users as it can keep them in compliance with video proof to avoid costly fines and keep their customers safe.
The world has changed faster than we anticipated due to the pandemic of 2020 and ZECUREHive will bring forward the platforms that will make those changes easier to work with.
ZECUREHive Buildings Monitor:
ZECUREHive BM includes face detection, mask detection, people count, weapons detection (Over 20,000 types) and as an option facial recognition for entry into a building that creates a contactless entry point. All facial recognition data is secured on a local level with cloud options however this data is not stored nor utilized by ZECUREHive for any reason, this provides users the security and privacy they require.
ZECUREHive Industrial Monitor:
ZECUREHive IM keeps manufacturing companies in compliance with current and future social distancing guidelines in effect. It also allows manufacturers to incorporate a role call monitor to replace outdated time-cards, ID Card for entry and keypads to keep their workers safe an in compliance. The system is scalable to include additional functions such as nightvision, heatvision, weapons detection, passive audio reminders, safety uniform detection and much more. All facial recognition data is secured on a local level with cloud options however this data is not stored nor utilized by ZECUREHive for any reason, this provides enterprise users the security and privacy they require.
Learn more at  zecurehive.com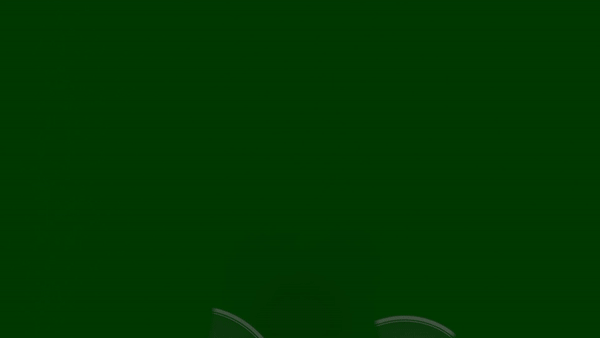 SkoolHive: Education & Security Tools for Today's Schools
SkoolHive is a suite of products that are being specifically developed for the educational system, verified schools will be able to do all they can to protect their students in school and during virtual schooling.
SkoolHive's products range from platforms for student collaboration, learning tools, virtual classroom, physical in school learning tools, security tools for the school itself for attendance, weapon detection, emotion detection and much more.
Keeping students safe in physical and virtual school is the core of SkoolHive, giving schools the tools to achieve this is paramount, safeguarding students in a virtual classroom is priority and protecting students in a physical school environment is mandatory.
The base model will be made available to verified schools free of charge.